'I was so tired of trying and failing, of giving up and seeing the mess multiply all over again. I hired Closet Solutions because they have solutions guaranteed to work. I want this house to stay neat and I'm ready to succeed!

I recently learned that a friend of mine had become a client of Closet Solutions and she said the outcome was much better than those she had gotten from a well known nationwide franchise.

What I love about Closet Solutions is the one-on-one attention. When we talked my personal consultant understood my challenges and supported me every step of the way.

Between help from my consultant and my newly installed organizational systems, I know I can do this.'

Call Closet Solutions today - FREE consultation 

617-628-2410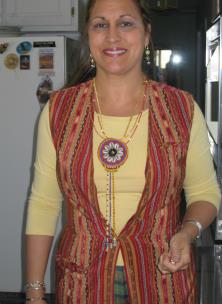 'My problem is solved'

            JC, Somerville

The #1 Alternative To Overpriced Cookie-Cutter Closets

"Closet Solutions is awesome, period.

Heidi (the designer) took INCREDIBLE care in putting together a design that was just right for our space, our clothes, and our preferences.  The price was reasonable, and better than other vendors (who didn't spend 1/10 the time that Heidi did).  And Heidi and Jackie (owner) tolerated a bombardment of questions from me as I made my final decision.  I explored a handful of other vendors.  Closet Solutions had the absolute best design and they were a pleasure to deal with.   

The back-end of the process was just as good.  Installation occurred the day that it was scheduled.  The two installers were highly skilled, very professional, and really nice guys.  Last but not least,...the closet, its material, finishing, and installation were very high quality.  I really love it.  I have no criticisms, not even a minor one.  I highly recommend this company."

"After my closet shelving collapsed from a combination of too much weight and an adventurous cat, I contacted Steve of Closet Solutions  after having frustrations with two competitors. I had an appointment within 3 days as Steve arrived on time, assessed the situation and designed a replacement system based on my stated needs. I was emailed a design with all dimensions that day and we proceeded with the project. Three days later it was all installed quietly and efficiently by Steve's field man Peter. Again, right on time and very neat. I'm very happy with the whole experience as it was a reasonable price and done in a professional manner. Highly recommended!"

"Jackie at Closet Solutions did a great design job for us.  we had a junk room and now we have beautiful closets and a library "wing" ... The space is so useful now....with nooks and crannies for everything...even a bench to sit and take our boots off.  The cost was reasonable as well.  The workmen were so professional and cleaned up when they were done.   This was that room in the condo where we always closed the door, but now the door stays wide open - thank you so much...

"Closet Solutions turned my 1 bedroom into a 2 bedroom! I'm an empty-nester who downsized from a 5 bedroom house to a one bedroom condo.   I had decided before I moved that I wanted an open floor plan anchored by a Murphy bed. Although my friends all called me crazy, I Googled "Murphy Beds" and was eventually led to Closet Solutions. The photos and descriptions on their website were great and from the first meeting at their shop I was impressed by the design and quality of the materials.   Associate Steve Nickse understood my vision right away. The design fit my space just as we had agreed and I've loved it from the day it was installed. When it's down my custom Murphy bed turns my living area into a beautiful bedroom. When it's folded up, I have room for anything else. Btw- my friends have acknowledged that I was right and who doesn't love that!

"Thank you so much for the beautifully-designed closets for the bedrooms in our new home.  We are thrilled with the materials & the efficient, attractive designs.  Every item seems so solid and well-constructed.  Each closet you designed really makes the best use of the space.  I know we are going to enjoy them for many years.

A special note of thanks to Peter & Anthony who did the installation.  Anthony worked on the installation of the master bedroom walk-in closet that had light fixtures but no bulbs.  Except for a little hallway light, he literally installed the master closet in the dark!!!  It's so perfect, I can only imagine what he can do when he has light!  Peter was very considerate in explaining how long the team would be on site and answering all my questions.  He also carefully explained how to install a bench that couldn't be attached to the wall until the hardwood floors were laid.  The space where they worked was cleaned up so well, they are now the cleanest parts of my house (while it is in the final stages of construction).

Thank you, Mary, for such a wonderful design, and a great installation team.   I can't wait to move in & start enjoying those closets!


"I was sick of letting my messy house speak for me."

​So I picked up the phone.

Professional Organizers Came to My Rescue